Custom Glow Sticks & Light Up Products - Imprinted Promotional Glow & Flashing Products
Click here to see the imprint jobs we've done.
Did you know our printing shop is located in Chicago, IL and we have been doing custom imprinting on glow & light up products for over 40 years? Our recent jobs including printing for Backstreet Boys, Paul McCartney, Macy's, Holiday Inn, etc.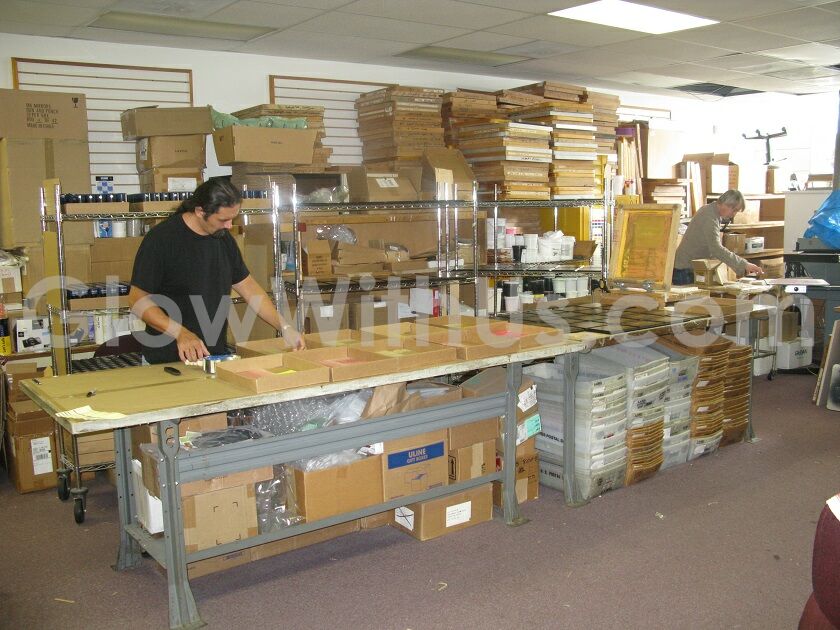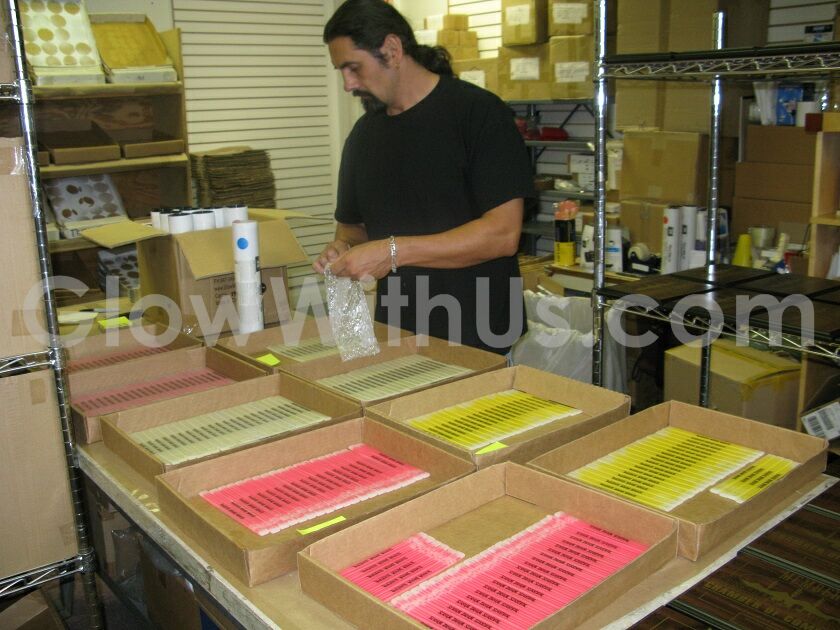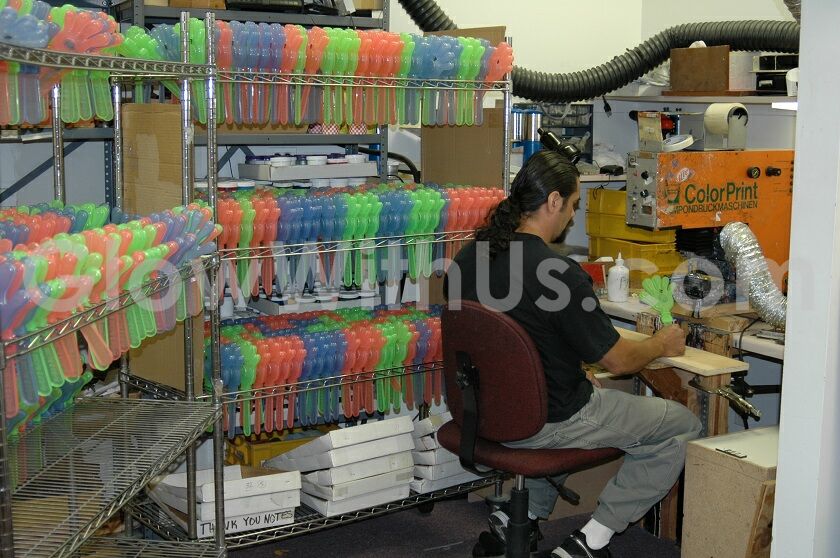 Businesses are always looking to promote themselves well. While traditional marketing channels such as newspaper, trade journals, radios or television might not be the most cost-effective or eye-catching, a viable alternative - distributing custom glow sticks (also known as imprinted promotional glow sticks), or custom promotional light up products, which are glow sticks or light up products imprinted with your company's name, logo or new brand, has become more popular in recent years. By imprinting your business name/logo/new brand to appeal to your targeted potential customers, it can convey a strong impression to your potential customers of your company's product and service.
The advantages of Promotional Customized Glow Sticks or Light Up Products over traditional marketing tools lie in:
Natural attention-getters with powerful impact

Low product cost and high mark-up opportunities for promotional companies

Great variety in color, size and custom design options
How do I send my artwork and instruction?
Simply reply to the confirmation email you received after placing an order online and attach your artwork and instructions.

Artwork/logo file requirement: All art should be emailed as Vector files with all type converted to outlines or curves. Files created in the following software programs are accepted: Adobe Illustrator (.ai, .eps, .pdf). JPEG files simply saved in PDF, EPS or AI files would not work.

If you have a simple text message such as company name, website, phone number, etc that need to imprinted, simply email the text message and we will email you a couple of font options.
Contact us at 714.312.0088 or service@glowwithus.com or your next Promotional Campaign!
The following is an index of our recent imprinting projects that we have completed.