About Us
Glow With Us (GWU) has been wholesaling and retailing quality glow in the dark and LED party products since 2005. Our company was founded in Chicago, IL and today we are one of the leading glow and LED party suppliers in the US. In February 2014, GWU relocated from Chicago to Brea, California for business expansion. Brea is located about 40 minutesí drive from downtown Los Angeles. Our custom logo imprinting shop is still located in Chicago, IL.
While 4th of July and Halloween are the biggest seasons for us, our products are used for parties and events throughout the year such as corporate parties, promotional events, trade shows souvenir give-away, concert tours, summer festivals, carnivals, amusement park events, fundraising, school events, Relay for Life, birthday parties, weddings, night golfing, safety lights, etc.
Product quality is taken seriously at GWU. We want to make our customers happy! We simply won't put products on our website unless we are satisfied with their quality and willing to back them up with our quality guarantee. We also make sure to deliver every package on time to meet the need of each customer. Our online store opens 24/7 with easy navigation and our customer service team are here to answer any question you might have, whether itís product related, custom imprinting, or simply making sure the order will be delivered on time for the party!
Although we mainly serve the North America market, our products have been sold to other parts of the world including UK, France, Germany, Puerto Rico, Jamaica, Trinidad and Tobago, Panama, Costa Rica, Venezuela , Ecuador, Columbia, Australia, UAE, Jordan, Korea, Singapore, etc.
Here is a couple of snapshots of our warehouse.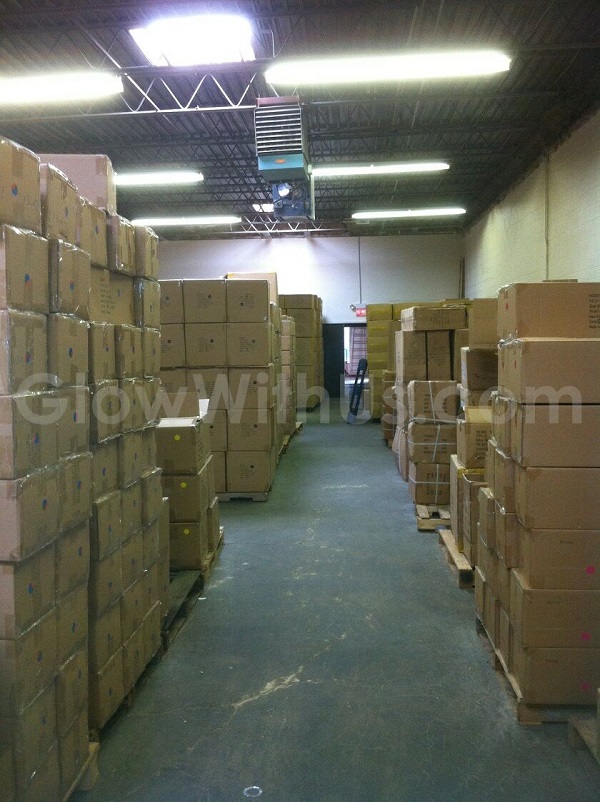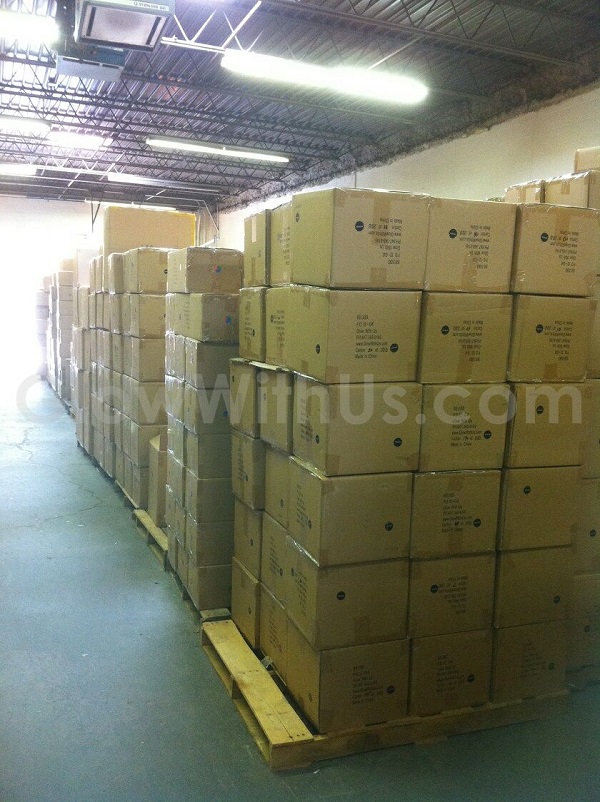 GWU also specializes in custom imprinting on our products. Did you know our printing shop has been doing custom imprinting for over 40 years? We have completed tens of thousands imprinting projects and satisfied thousands of customers. Here is a few snapshots of our printing shop,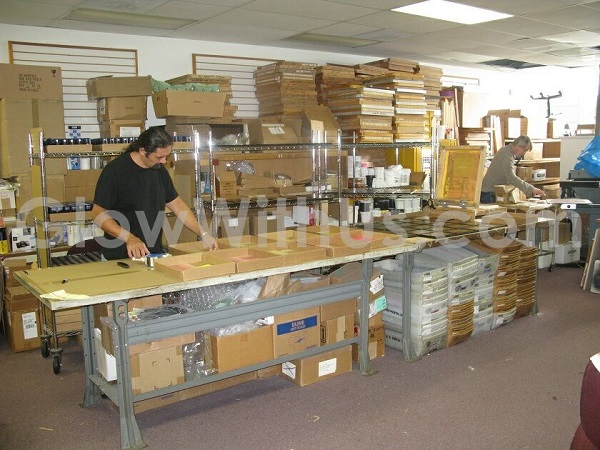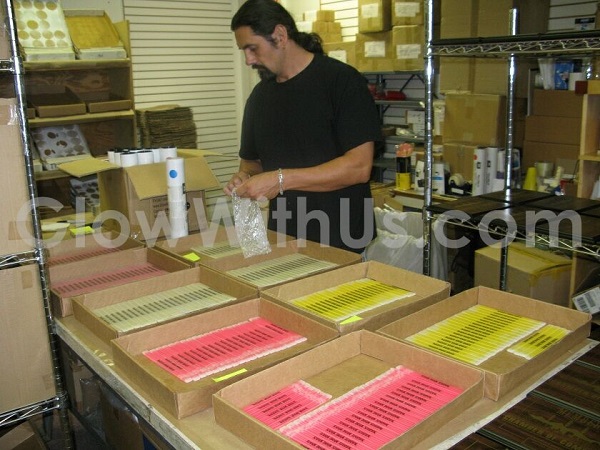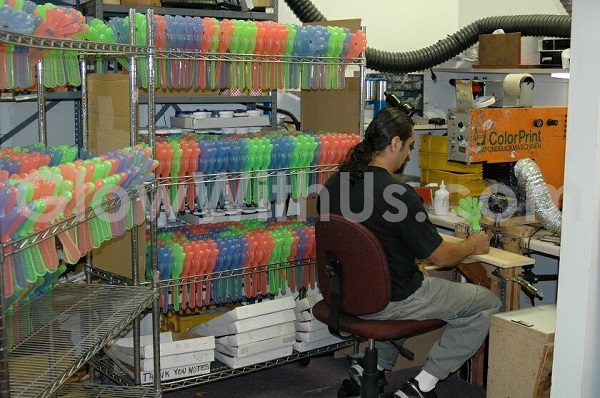 Your satisfaction with our products and enjoyable shopping experience are our number one goal!
Questions? Comments? Feel free to give us a call at 714.312.0088 or email at service@glowwithus.com. We will be glad to help.
Glow With Us!