Spice Up Your Concert with Glow Sticks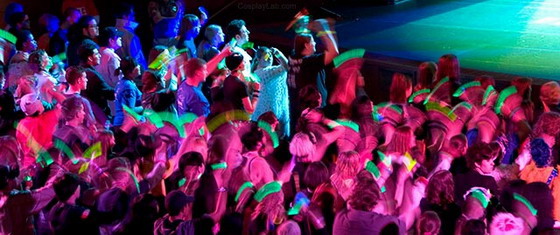 From 6" glow sticks to 12" glow wands, these glow products were sold out at 'N Sync's tour kickoff in Biloxi, Miss., while fans waved 65,000 of them at 'N Sync, Sisqo, Enrique Iglesias, and Jessica Simpson at KIIS-FM's Wango Tango show in L.A.

Forget lighters or cell phones, these days concert-goers reach for glow sticks! Glow sticks have become very popular at after dark concerts, at least among the rock and pop crowd. Glow sticks move to the rhythms as fans follow the band's dance routines. Fans wave their glow sticks and groove on the performance.

You can create more fun by imprinting the singer's name e.g. Bon Jovi on the glow sticks and his name, will light up in a cool neon light once the glow sticks are activated.

Also make great concert merchandise are glow-in-the-dark jewelries like glow necklaces, glow bracelets and glow earrings. They bring light, color and a cool edge for concerts!
Glow With Us!