Relay For LIFE Fundraising
Each year, across the nation, one event brings together the entire community to take part in the fight against cancer. That event is the American Cancer Society's Relay For Life®. It's a time and place where people come to celebrate those who have survived cancer, remember those we've lost, and fight back against a disease that touches too many lives.
Glow With Us® has been working with Relay For Life Teams across America by giving out product samples, providing sponsorship and donations. Last year, we donated 6" Yellow Glow Sticks for the North Kane County Relay For Life Event at Dundee Crown High School in Carpentersville, IL. Not only are our Glow Sticks much easier to handle than candles during uncooperative weather conditions, our Glow Necklaces and Bracelets have been sold to attendees to serve as a great fundraising tool. Please refer to our Glow Sticks Fundraising for more information on fundraising with glow products.
While Glow With Us® understands the need and respects the request for sponsor and donation from Relay For Life teams, we may not be able to honor all of them. However, in such event, we do give out special discounts to the teams who provide us with relevant documentation. Please contact our office at 714.312.0088 or service@glowwithus.com for further details.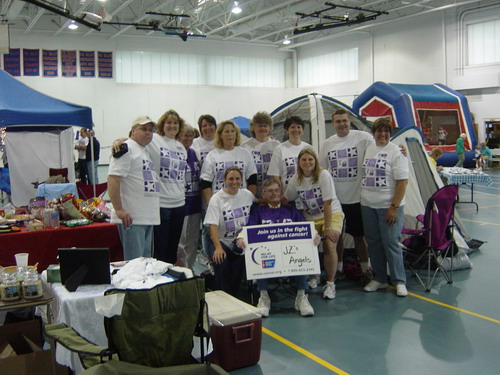 North Kane County Relay For Life Team, Carpentersville, IL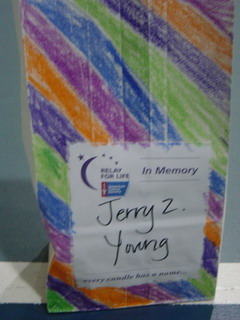 ( Photos courtesy of American Cancer
Society Fox Valley Regional Office Relay For Life Team, Batavia, IL.)