Posted in
Glow Sticks Fun
on December 9, 2008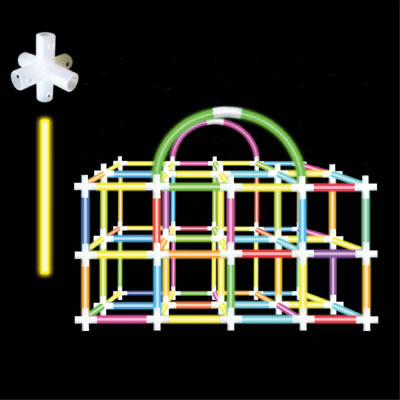 Ever designed your own glow toys? With a few glow sticks and connectors, you can build a glow in the dark toy just like the above.
Notice the above glow toy uses an assortment of colors of glow sticks. You can also use a single color or couple of your favorite colors. For example, green color glow sticks can be used for St. Patrick's Day celebration. If your school color is blue and purple, you can use those two colors to build your toy.
Plus the many different lengths, shapes and designs of glow sticks, you can use imagination to design a variety of glow in the dark toys.
Technorati Tag: Glow Toys